Below are three samples of real-world stories. They're our own stories of how we got started, etc.
Click any button below to read the full story or just scroll down the page.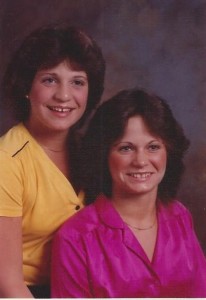 I was a single mom with two daughters ages 9 and 11. Like a lot of single moms, life wasn't easy. My husband and I separated after he finished college and I was attending the University of Delaware part time with only had two years toward my teaching completed. I needed a job fast so I started working at the local franchise of a temp agency as an interviewer. I was juggling work at the agency, spending Saturdays as a maid for a retired DuPont manager, sewing clothes for co-workers and classmates, and selling Avon products. I changed to business and continued taking one course at a time at night on a scholarship as I couldn't continue on my teaching track without a paycheck. In fact, I often had to go to court multiple times to get my child support payments. Oh how I longed for financial independence.
When the sales rep for the agency left, I jumped at the opportunity as sales reps made more money. I could quit some of my smaller jobs. I worked in Wilmington, Delaware but I quickly learned how to sell more than the salesmen in the other franchise offices in Baltimore and Washington, D.C. Eventually, I was sent to show them my process and I sold so much that the booking reps could hardly keep up with the orders. I felt stronger and more confident so, I asked for a raise to earn closer to what the salesmen earned. The owner of the company said, "Why should I give you a raise, you get child support? The men have families to support." I was crushed. I had worked so hard and brought so much new business to the company. It was then and there that I decided to go after another job with a pay equal to the talents I had developed.
I typed up my resume (no home computers yet) and took it to the Xerox Reproduction Center to print 50 copies on nice paper. Vince, the manager at the office was my customer for temporary help to operate the copy machines. He was a burly man who loved his pin-ups and trips to the sports bar for a beer after work. Vince had a rough exterior but underneath he had a heart of gold. He took my resume and promised not to tell the company owner about my plans. She would have fired me if she found out I was looking for another job. It would be a real issue as I had no backup support. My dad had said I had to make it on my own. "You made your decisions, now live with them."
I returned late afternoon to pick up my copies, hoping to get some letters in the mail that night. I opened the door and bell rang bringing Vince to the counter. He had a broad smile and a look like the cat that swallowed the canary. Vince told me there was an opening in Xerox for a sales rep in the Delaware/South Jersey area. He had faxed my resume to the Tom, the manager in Philadelphia and Tom wanted me to call as soon as I arrived. Excitedly, I dialed the number. Tom, said he was impressed with my resume and could I call out tomorrow and come for an interview. I replied, "I don't call in sick when I am not sick, but I will ask for a day off. Can you wait to see me next Monday, if I can't get off tomorrow?" Tom asked, "You do get lunch tomorrow don't you? How about lunch tomorrow near Vince's office?" I was so excited. An interview with a big company like Xerox.
The next day Tom offered me the job. When I gave my two weeks' notice the owner of the company said, "You're not thinking straight. Xerox is a big company. You'll never make it there. We'll fill your position and won't take you back if you leave. Go home and think it over." Fortunately, I was dating Norman, at the time. We had a dinner date and he told me to take the job. He said Xerox had the best reputation in the country for training. What I would learn there would allow me to get a better job than the one I had now even if I didn't make it at Xerox. Not only did I make it, I won multiple President's Club awards for sales and eventually became the Senior Program Manager for sales and technical training for the largest networked products Xerox sold. When you align with your talents and your destiny, life works out for you!

---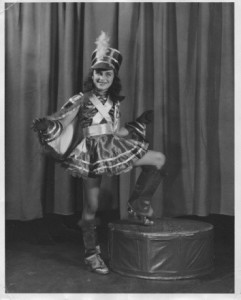 When I was 7 years old, I was taking dancing lessons and I appeared on an early TV show called The Children's Hour with Stan Lee Broza on Sunday morning in Philadelphia. TV was not in color nor was it 24 hours. It was on a little 12 inch black and white screen on a big box. I guess you could call the Children's Hour show that I was on the early version of America's Got Talent or American Idol. I was a regular and I thought it was great.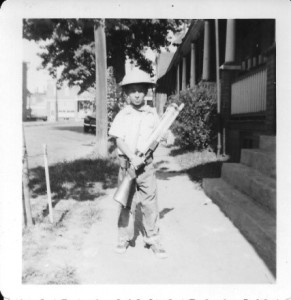 One day I decided to give a show for the neighborhood kids. I talked my 4 year old brother George into pitching his army tent and helping me to set up benches with cinder blocks and long pieces of wood. We made tickets out of construction paper and sold them for a nickel. We all had great fun. I shared some of the 75 cents we earned with George. We were very pleased with ourselves and thought we were a great success.
But then my dad came home. Excitedly, we ran to tell him about our grand event and show him the money we earned. Dad scrunched up his face and yelled in his big booming voice "Who do you think you are? You aren't a pro! You haven't put in the hours of practice and dedication to ask for money. You have much more to learn" He took me by the hand and walked me to every house. I had to make an apology and give the money back. I was very embarrassed but I vowed that day to put in the time learning and practicing to be the best and someday earn the right to charge for what I do. My point, I still continue to put in the hours and to learn. I went to college the hard way ten years at night. I had an academic scholarship but my parents couldn't afford the room and meals or transportation. In fact I worked and paid them "room and board". I kept the long term goal in sight and earned my degree in business. My learning did not take me to Broadway but it did give me the skills to make sales presentations and succeed enough to become the Senior Program Manager for World Wide Training at Xerox Corporation. Keep your eye focused on your goals and you will succeed.

---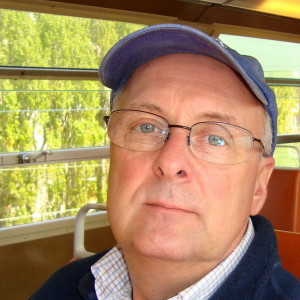 Through the 1980's I worked as an electrical engineer - designing new  products. But I had always wanted to be a writer - even as a child. So in early 1993 I started a new career and job as a technical writer. Among my first projects were for what was then known as Xerox Engineering Systems (XES). I developed training for customers, sales reps, and analysts for wide format equipment. That continued over the next couple of years and my understanding of their products and markets became thorough and deep.
In mid-1995 they asked me to help with face-to-face training for a new product launch. The training took place at Xerox Document University in Leesburg, Virginia. I wrote the step-by-step exercise instructions and set up the training labs and equipment. During the training I assisted the learners in their hands-on exercises with the new product. I became an integral part of their training team. Each time they launched a new wide format product, I participated and I became a familiar face to the sales force.
Best of all - I learned that I loved helping people!
In 1998 one of their staff took another position at Xerox and they had an opening. Although I enjoyed my current job, I was ready and eager to "move on to bigger challenges." So I sent the XES training director an email message. I titled it "10 reasons you should hire me" — and really included 10 reasons why I would be a great full-time addition to his staff. I didn't hear anything back from him for several days and I began to worry, "Oh no, I've upset him". Not a good thing to do — annoy a valuable customer!
It turns out that during that silent interval he was checking with his other team members. He was sure he wanted to hire me, but he wanted a happy team, too. He also needed to get permission to hire from outside the company. The job had been posted internally and they had several applicants.
I was greatly relieved when he phoned me the next week and asked me to come to Leesburg to interview for the position!
As they say, "The rest is history." I started as Worldwide Manager for Sales Training Development in September 1998 and moved to Leesburg. Eventually, XES moved back into the Xerox mainstream and became Xerox Wide Format. A series of corporate changes expanded my responsibilities. I not only wrote the courses, I taught them to new-hires — both Xerox direct employees and the entire wide format dealer network. I even managed the training programs —  administering enrollments, signing contracts, and so on.
I also added the Xerox Wide Format dealer network website to my list of duties. I created an entirely new website from scratch, long before we had the wonderful tools we have today to help us create web pages. I taught myself HTML and created that site "by hand" — using Notepad on a Windows laptop.It turned out to be a very popular and useful website. Soon, Xerox Wide Format started selling color inkjet printers. So I also had to gain expertise in entirely new disciplines — including color management.
What's more, in the early 2000's the Internet grew and on-line training became a big deal. Companies didn't want to take workers "out of the field" and spend money to send them to distant locations for training. They wanted courses that learners could access at their own convenience from any location. A lifelong eager learner myself, I jumped in and learned the skills to develop this kind of training. It included gaining expertise in producing audio and video elements.
I retired from Xerox Wide Format in early 2009 and started my own training and training development businesses. To this day I'm happy and eager to learn new applications and techniques.
As Mr. Bob Dylan once said, "He who isn't busy being born is busy dying" — and I'm always open to new experiences and learning. The best part, however, is that all of this allows me to indulge in my biggest passion: helping people.
Join us to receive our biweekly newsletter on storytelling and sales skills.  You'll also get access to free webinars and other resources to help you grow your business.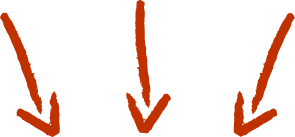 Learn to share your story -
Check out our Storytelling course.
Telling a story is one of the top methods taught in both business and government persuasion courses. Stories, build trust, clarify, enliven, and make relationships more interesting and exciting.
Discover how you can engage your prospects and grow your business with stories.